SEALAND ENVIRO
Environmental, Health & Safety (EHS) Policy
Sealand Enviro is a prime environmental contractor providing services on large scale and complex assignments involving the restoration of sites contaminated by hazardous, toxic and low-level radioactive waste. Due to the nature of our work, protection of human health, safety and the environment is of utmost importance. Our commitment to these goals includes the following:
We work toward a goal of zero employee injuries and occupational illness.
All levels of leadership are accountable for implementing our EHS Policy.
All employees are accountable for following safe work practices and procedures.
We comply with all applicable EHS laws and regulations that apply to our work.
We provide workplace policies, procedures, training and equipment to all employees.
We track and report performance against our EHS standards and seek opportunities to improve upon our EHS program at all times.
We work to ensure the health and safety of our subcontractors in our shared work environment.
We work to lessen the environmental impact of our operations and incorporate sustainability in all business areas.
Our commitment to EHS is unwavering. We evaluate our procedures and operations on a quarterly basis and incorporate improvements where appropriate. We will always work to continually improve upon our EHS policies and procedures.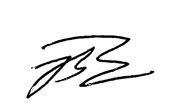 Brian L. MacKenzie, 2011
President/CEO Sealand Enviro